Storefront Installation and Repair
in Clarksburg, Morgantown and Fairmont, WV
Professional Store & Retail Entryway Design
Professional storefront design and installation is an art. For over 40 years, Royal Glass has proudly served the commercial retail and municipal sectors in Fairmont, Clarksburg, Morgantown, and surrounding areas of West Virginia by creating attractive and innovative architectural entryways and secure features that serve our customers' needs. Our storefronts are available in many types of styles, from standard, economical retail fronts to the most luxurious and elegant glass designs specifically created to highlight a certain aspect of your business. We also provide fast glass repair service.
A Storefront That Stands Out From the Competition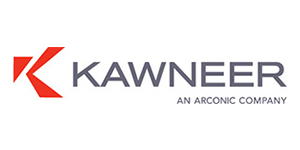 Your storefront is, perhaps, the most critical aspect of your entire business. You must maintain exceptional visibility and develop brand identity to develop your customer base. Royal Glass knows how to give you the edge and help you keep it. Our professional glaziers design each storefront after consulting with you on an individual basis. We determine the performance standards, installation requirements, materials, and measurements that will provide optimal performance for the longest possible time. In addition, we will discuss customization options that will make your storefront stand out from the competition.
Damaged Storefront or Broken Glass? Call for Fast Repair!
Your first impression is everything to the success of your commercial business. If your glazing or structural components are damaged, broken, or otherwise in disrepair, contact us for fast repair services. We work hard to locate replacement glass and materials to return your storefront to its original quality.
Hinges
Glass
Frame Repair
Doors
Emergency Board-Up Service
Secure Windows for Bank Tellers, Supermarkets, and Receptionists
If your commercial business handles money, financial documents, sensitive materials, or your employees require additional protection, let us know. We install a wide variety of secure windows that are ideal for providing an additional level of protection for receptionists, bank tellers, supermarket employees, and clerks in similar, sensitive positions. Our transaction and teller windows are designed to endure significantly more damage than standard glass. Let us know what your needs are, and the professionals at Royal Glass will make it happen. Call: (304) 366-3791.